Your app just got better! Learn about all the improvements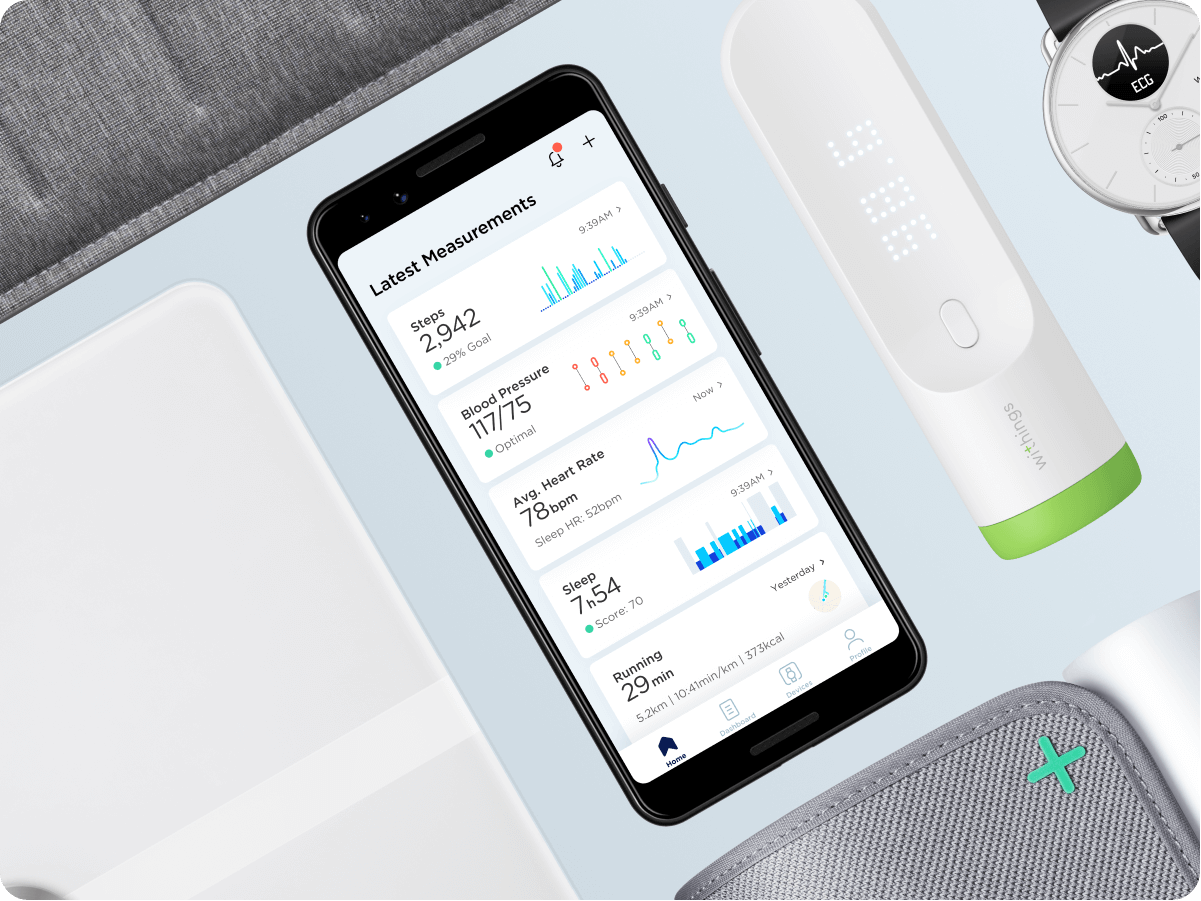 This latest update improves Insights, the Help Center & Fitness Level
Help Center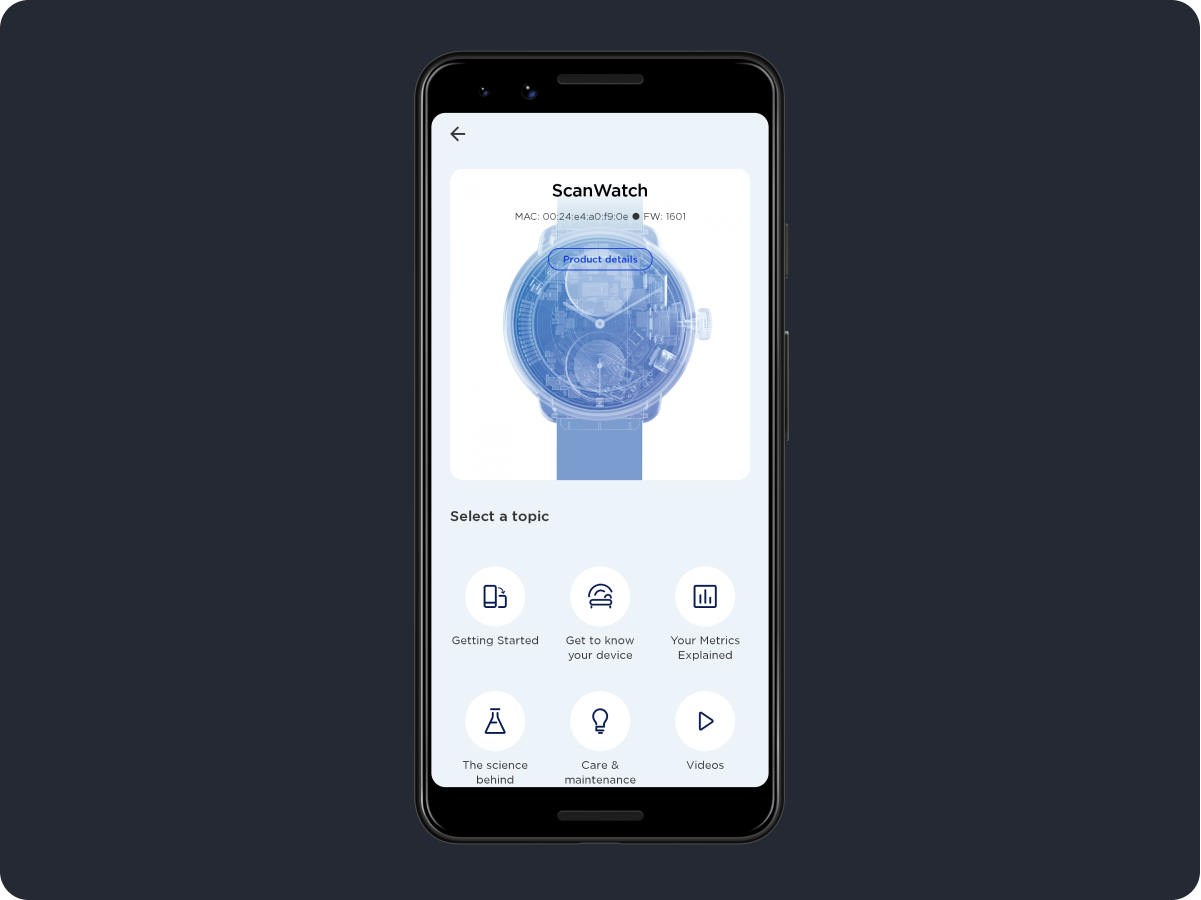 Starting with Health Mate 5.0, we progressively introduced a better way to access our Help Center within the app. This new experience is now available for all our products on the Devices page.
Insights
We received great feedback about our data insights. For those who want to edit preferences or hide an insight after it's been read, you can do so by tapping on the top right corner of the card.
Fitness Level walks the walk
Previously, users of Steel HR Sport and ScanWatch only got a Fitness Level score after a running session. But now your Fitness Level will be computed when you record a walking or hiking workout with connected GPS, and you can then enjoy working to improve it.
ScanWatch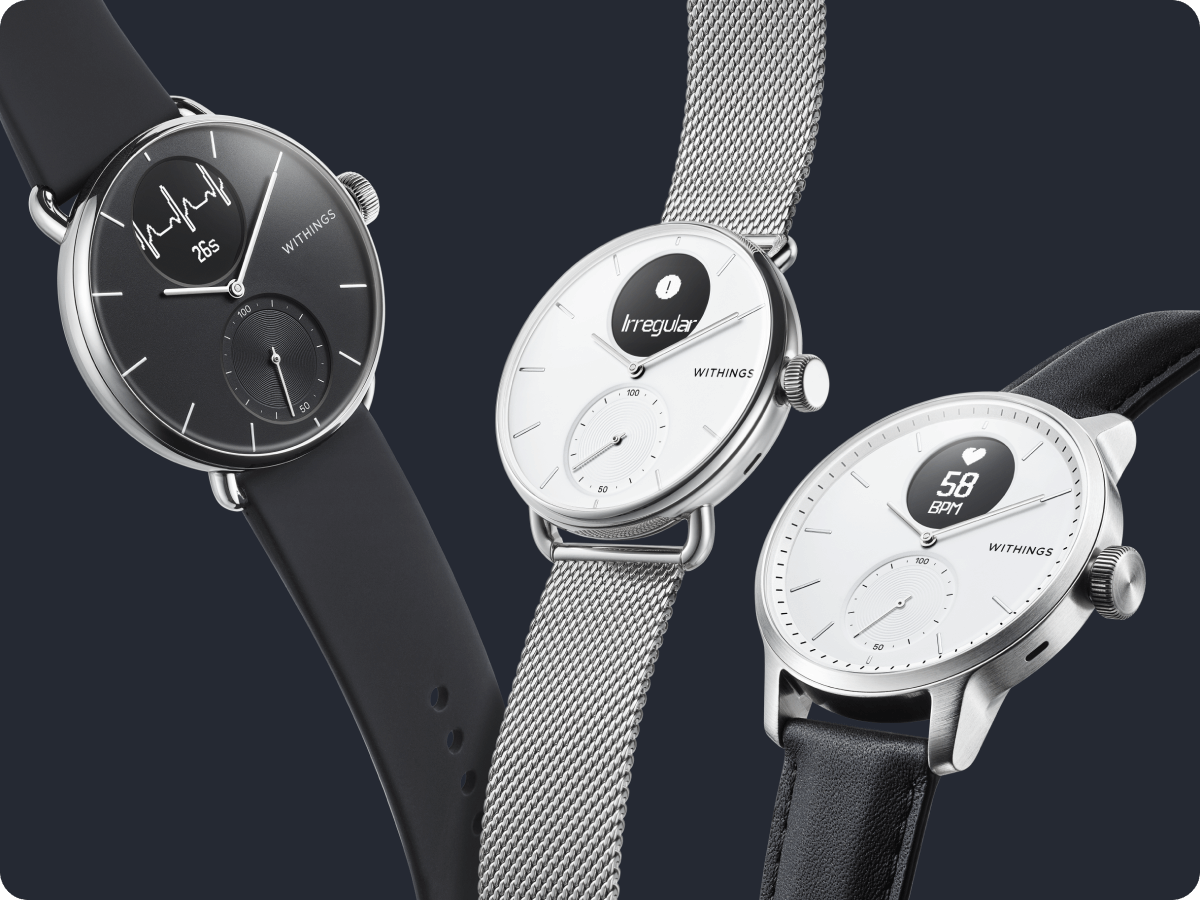 After a highly-successful launch in Europe, ScanWatch will soon be available to more countries, and the app is now ready to support these new geos. ScanWatch is the first-ever hybrid smartwatch able to detect the risk for highly prevalent yet underdiagnosed conditions, including breathing disturbances during sleep and irregular heart rhythm, by leveraging state-of-the-art sensors. Note: Features available may differ by country. Please visit withings.com to learn more.
---
As ever, we have been squashing bugs as we find them. Can you take a moment to give us 5 stars in the PlayStore? It would mean the world to us.